YSPA 2022
Applications for 2022 will open on Dec. 20, 2021.
YSPA 2022 will start with the online program, June 27 - July 8. On-campus program begins July 10 through August 6, 2022. 
Please check yspa.yale.edu again in December for information on applying for the 2022 program.
What is YSPA?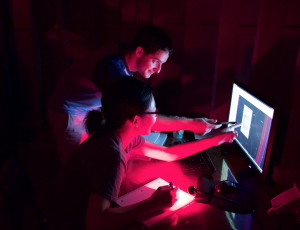 YSPA is a 2-week online + 4-week residential research and enrichment program for 32 rising high school seniors who are interested in astronomy, physics, math, computer programming, and other science and tech fields.
YSPA has a small student-to-faculty ratio (32:5), so students get to know each other and the faculty very well.  It's a summer experience like no other.