What is YSPA?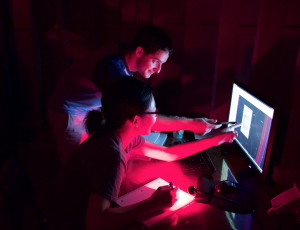 YSPA is a 2-week online + 4-week residential research and enrichment program for 32 rising high school seniors who are interested in astronomy, physics, math, computer programming, and other science and tech fields.
YSPA has a small student-to-faculty ratio (32:5), so students get to know each other and the faculty very well.  It's a summer experience like no other.
COVID-19 Announcement
On Campus YSPA 2020 has been cancelled
Given the current shutdown of all non-essential research at Yale for an indefinite period of time, as well as uncertainty concerning traveling and gathering this summer, we have made the difficult decision to cancel the On Campus 2020 Yale Summer Program in Astrophysics.   
An alternate online program iYSPA has been created that will meet over the same dates, from June 29 through August 8. Applicants who would have been accepted to the On Campus YSPA were invited to participate in this new format. We are not accepting any new applicants for this program at this time.
Dates and Location
June 29 - August 9, 2020
Due to COVID-19, the Yale Summer Program in Astrophysics will take place entirely online this year.